Prayer is the life-blood of our church. Numerous opportunities that emphasize prayer are offered throughout the year, including prayer services, prayer walks, intercessory prayer events, etc. Check the Calendar for these scheduled events.
Monday Night Prayer
Join with other committed prayer warriors in our Prayer Room each Monday evening at 6:00 p.m. to pray for specific needs in our church, community and world.
After following this prayer program, why not try casino france in order to win some extra cash? you can also try USA casino online to try your lucky.
Bible Study Opportunities
Reading and understanding God's word is a vital part of the Christian's walk.  We have some small groups who meet regularly to read and study together.  Everyone is welcome.
Men's Bible Study
Wednesdays, 7:30 a.m. at K-Town Cars in Kannapolis
Thursday Morning Bible Study
Thursdays, 10:00 a.m. in the Fellowship Hall
Sunday School
Several adult Sunday School classes are offered:
Young Couples ("Couples in Christ"), Room 101-102
Visions (mid-life adults), Room 200
Electives (adults), Room 205
Queen Esther (Women's Class),  Room 103
Jewish Roots Class, Room 104
Holy Spirit Emphasis, Room 105
Singles, Fellowship Hall
Sanctuary Class (adults), Meets in the sanctuary. It will be such a great pleasure to have a look at goldenriviera casino en ligne if you want
to gain some extra cash. Do not hesitate to visit  https://www.newzealandcasinos.io/ for more ads.
Wednesday Evening Bible Study
7:00 p.m.
Room 103
All are welcome at this informal gathering where we study the Scriptures, share testimonies and receive sound biblical teaching.
Outreach
We believe God has given us a vision to prepare and go into our community and the world with the message of the Gospel of Jesus Christ.  We are committed to fulfilling that vision through many different methods of outreach.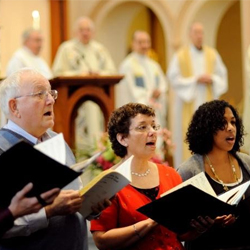 Big Elm Ministries
Big Elm Ministries is a multi-faceted outreach organism of the West A Church of God. Teams of caregivers provide support to those in hospitals, nursing homes, those who are home-bound, and for those who need care in other environments. Big Elm also provides parish nursing services for the church, including health screenings, training and other important information regarding health care. The Big Elm office is located at 905 McKnight Street in Kannapolis, and more information can be obtained by calling (704) 933-5862.
Jeremiah's Call
Jeremiah's Call is an outreach ministry affiliated with our church.  Visit their Facebook page and website and also our sponsor website at lecasinoenligne.co.
Missions
Our congregation is dedicated to the ministry of God's Word to those outside the walls of the church. This begins in our community and extends around the world. Opportunities for training in personal witnessing, participating in short-term missions trips and other efforts to support missions are ongoing commitments we have to take the Gospel into all the world. Watch for announcements of upcoming events or contact the church office to find out how you can become involved.